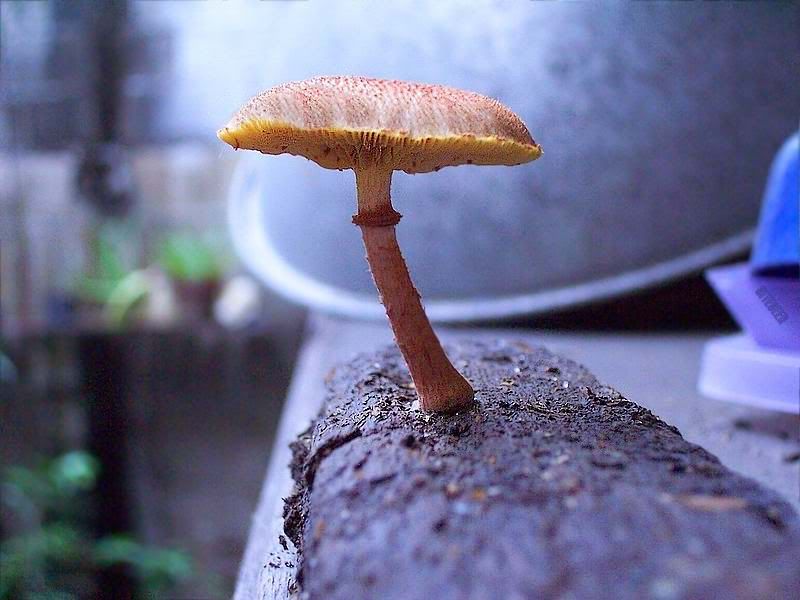 Kodak CX7430 Close-Up

,

aperture at f4.00

,

shutter speed at 1/8 sec.

,

focal length of 66mm

,

no-flash

,

ISO 400
These days, it rains in the afternoons, providing a perfect opportunity for a mushroom to grow. I was delighted to see this one in the backyard of a relative.