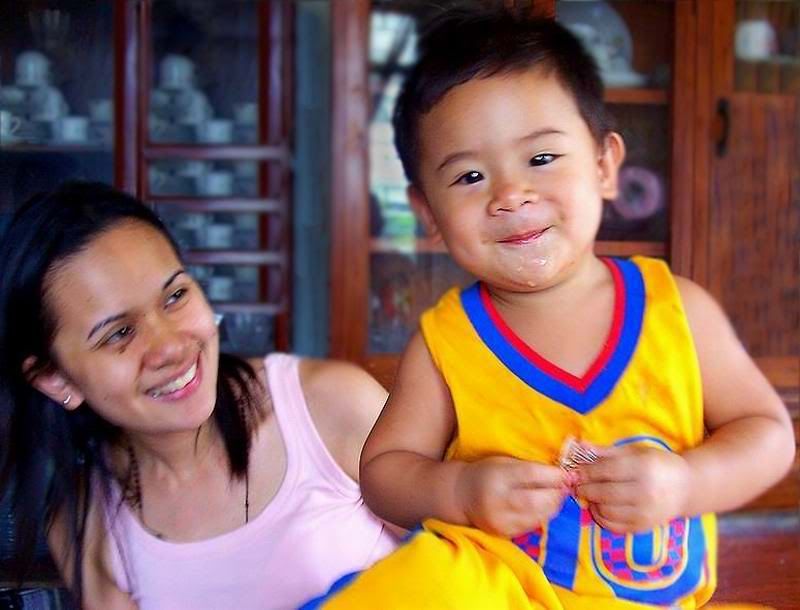 Kodak CX7430 Auto

,

aperture at f3.00

,

shutter speed at 1/20 sec.

,

focal length of 42mm

,

no-flash

,

ISO 140
Does a mother have a favorite son or daughter? Maybe. But almost everyone can always remember the time when they felt like one.
"The
mother is everything
--- she is our consolation in sorrow, our hope in misery, and our strength in weakness. She is the source of love, mercy, sympathy, and forgiveness. He who loses his mother loses a pure soul who blesses and guards him constantly."
~ Kahlil Gibran