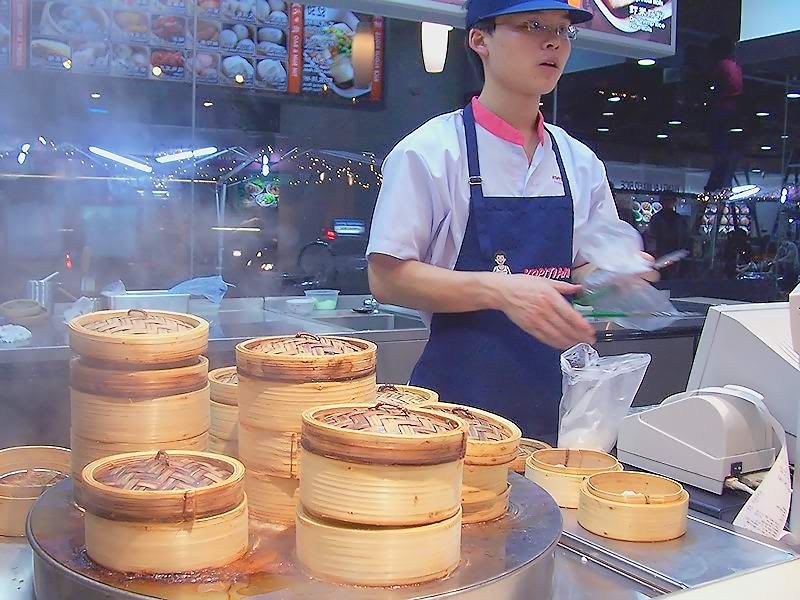 Kodak CX7430

,

aperture at f2.73

,

shutter speed at 1/30 sec.

,

focal length of 34mm

,

no-flash

,

ISO 140
This is the dimsum store we go to whenever we are in Singapore. They always serve it hot and fresh.
C'est notre restaurant préféré de dimsum que nous allons toutes les fois que nous sommes à Singapour. Ils le servent toujours chaud et frais.