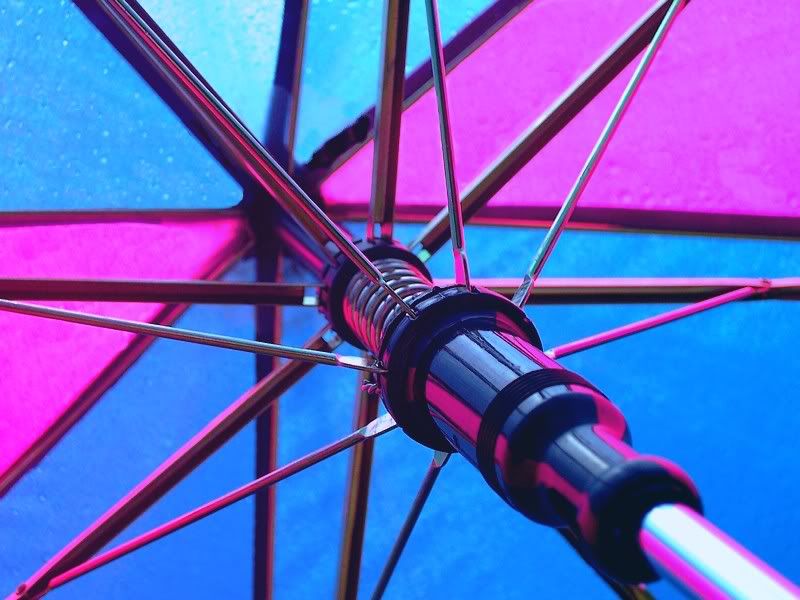 Kodak CX7430

,

aperture at f3.60

,

shutter speed at 1/125 sec.

,

focal length of 66mm

,

no-flash

,

ISO 80
On another rainy afternoon, this is what you see when you're inside the protective comfort of an umbrella.
French: "
Un autre après-midi pluvieux, est ce ce qui vous voyez quand vous êtes à l'intérieur du confort protecteur d'un parapluie.
"