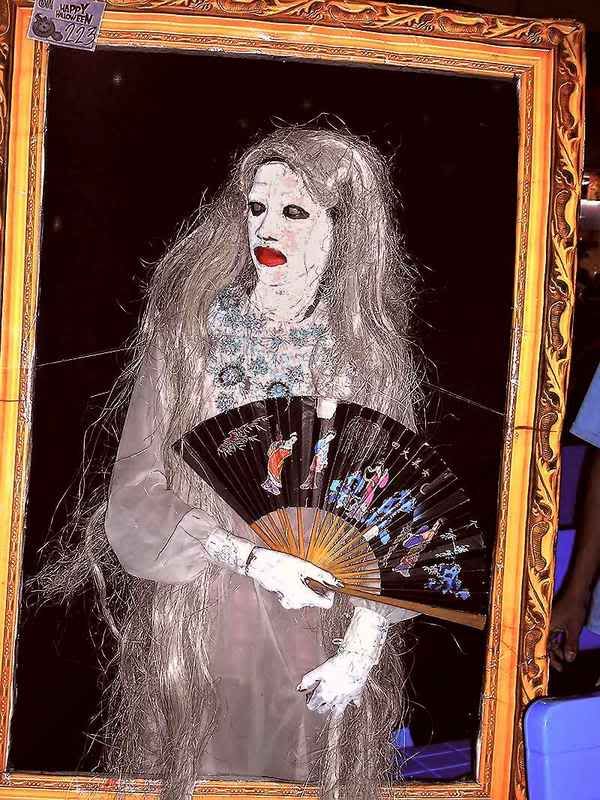 Kodak CX7430

,

aperture at f3.03

,

shutter speed at 1/60 sec.

,

exposure bias at -1.0

,

focal length of 42mm

,

fill-flash

,

ISO 80
I saw this Halloween contestant while walking in the mall yesterday. There was a contest on Halloween costumes going on, and there were so many scary creatures roaming around. I never found out if this one won or not.
J'ai vu que ceci "Halloween contestant" tout en marchant dans le mail hier. Il y avait un concours sur des costumes de Halloween continuant, et il y avait tant de créatures effrayantes errant autour. Je n'ai jamais découvert si celui-ci gagnait ou pas.