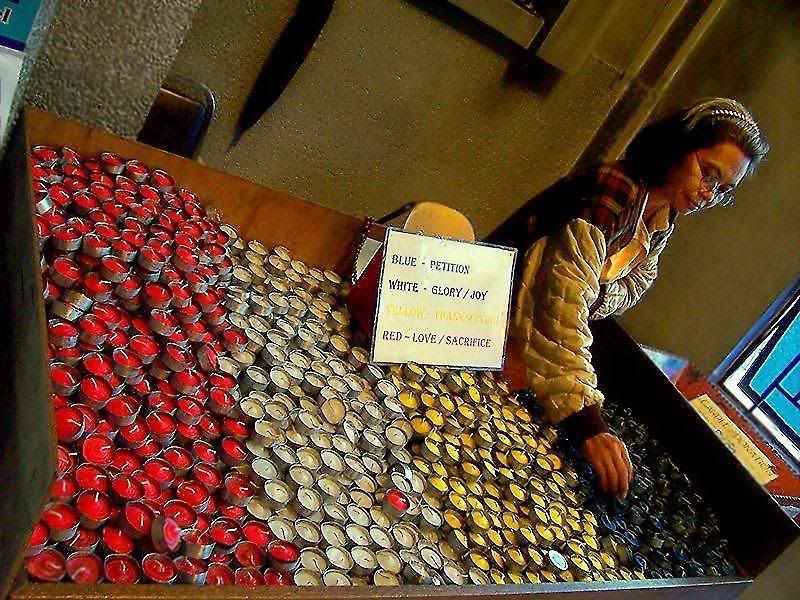 Kodak CX7430

,

aperture at f2.70

,

shutter speed at 1/8 sec.

,

exposure bias at 0.0

,

focal length of 34mm

,

no-flash

,

ISO 140
In a quaint corner of a nearby church, candles of different colors are made available for the faithful who have equally different reasons for praying. If you have a petition to make, use blue candles. Yellow candles are for thanksgiving. If your prayer is about love and sacrifice, use red candles, and if you are already blessed with happiness, light the white candles.
Dans un coin d'une église voisine, des bougies de différentes couleurs sont rendues disponibles pour le fidèle qui ont des raisons également différentes de la prière. Si vous avez une pétition à faire, employer les bougies bleues. Les bougies jaunes sont pour donner des mercis à Dieu. Si votre prière est au sujet de l'amour et du sacrifice, bougies rouges d'utilisation, et si vous êtes déjà béni avec bonheur, allumez les bougies blanches.