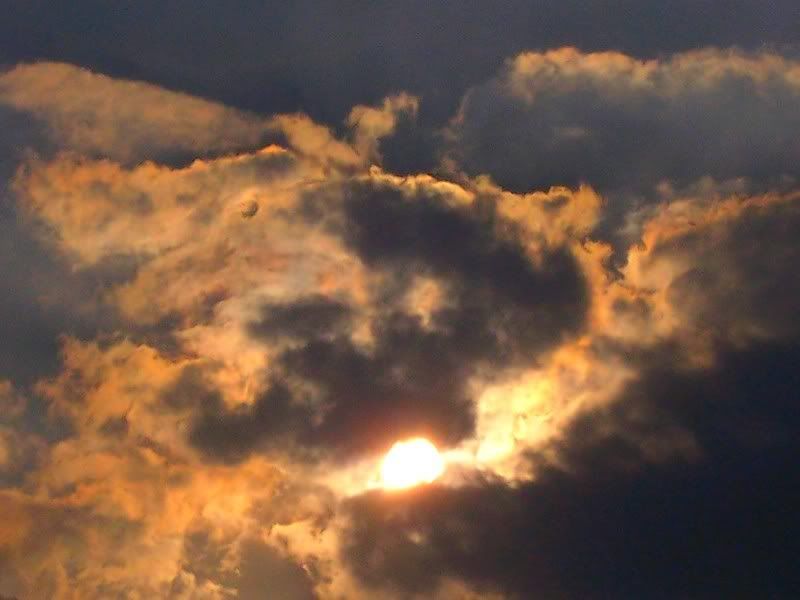 Kodak CX7430, aperture at f9.50, shutter speed at 1/1000 sec., exposure bias at -1.0, focal length of 102mm, no-flash, ISO 140
I see a lot of struggle in this photo. The sun is fighting for its rightful place in the skies, and the clouds doing everything to prevent that from happening. We may not notice it, but this kind of struggle happens almost every day. To emphasize the fight between light and darkness, I set my exposure settings one level lower than usual.
Je vois beaucoup de lutte en cette photo. Le soleil combat pour son endroit légitime dans les cieux, et les nuages faisant tout pour empêcher cela de se produire. Nous ne pouvons pas le noter, mais ce genre de lutte se produit presque journalier. Pour souligner le combat entre léger et l'obscurité, j'ai placé mes arrangements d'exposition un plus humblement qu'habituel de niveau.