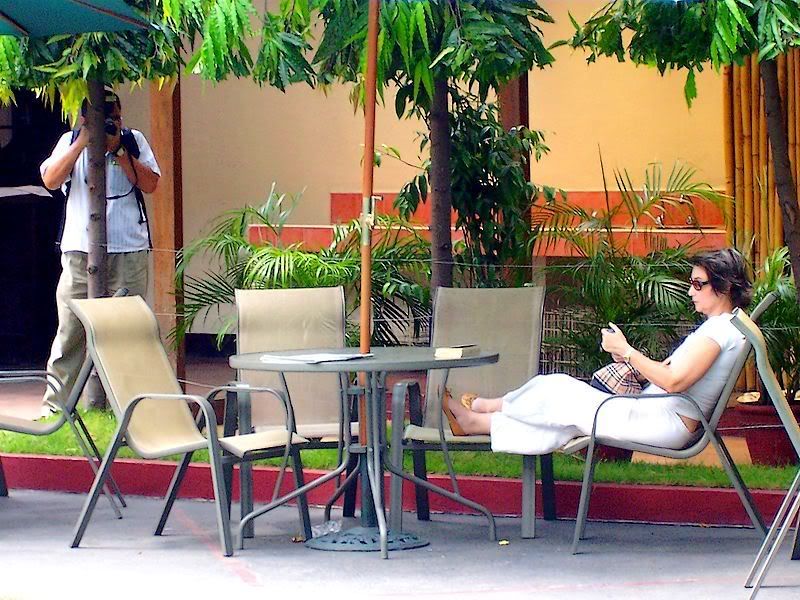 Kodak CX7430, aperture at f4.60, shutter speed at 1/91 sec., focal length of 102mm, no-flash, ISO 140
Perhaps because it was another hot and humid day, this lady decided to take a restful sit to relax. Silently, without her knowledge, a man walked slowly towards her and tried to hide behind a thin tree as he took a photo of her. Is he a good spy? Maybe. The lady did not even notice him.
Peut-être parce que c'était un autre jour chaud et humide, cette dame a décidé de prendre un reposant se reposent pour détendre. Silencieusement, sans sa connaissance, un homme a marché lentement vers elle et a essayé de se cacher derrière un arbre mince pendant qu'il prenait une photo de elle. Est-il un bon espion ? Peut-être. La dame ne l'a pas même noté.