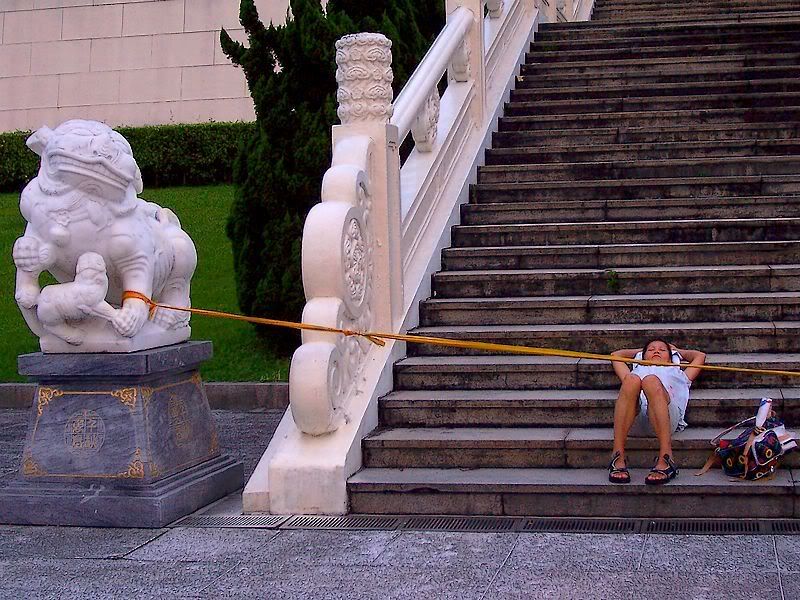 Kodak CX7430, aperture at f3.40, shutter speed at 1/45 sec., focal length of 53mm, exposure bias of -1.0, no-flash, ISO 140
One dreary afternoon, I saw this young and probably tired woman take a nap on the stairs of a famous palace in a nearby Asian city. What puzzled me was why she had to tie up a long string on the dog statue on the left. Was she somehow afraid it will run away while she was sleeping?
Une fin de l'après-midi, près du palais national, un jeune femme fatigué prend un somme. Ce qui m'a étonné était le long morceau de corde attaché à la statue de chien. Avait-elle peur la statue courra-t-elle parti tandis qu'elle dormait ?