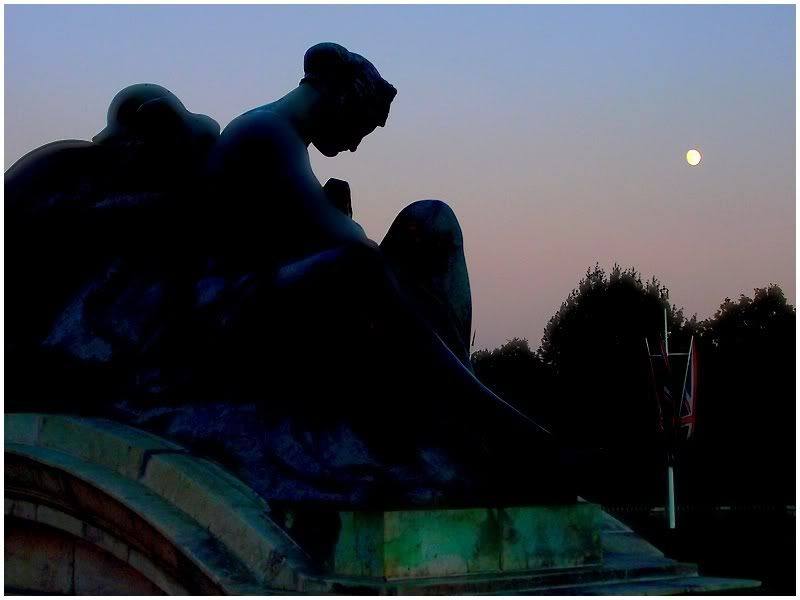 Kodak CX7430, aperture at f4.00, shutter speed at 1/45 sec., focal length of 66mm, no-flash, ISO 140
Some statues are always in a state of perpetual repose, and given the right time of the day, they can drive one to capture a truly tranquil moment like this one. This was taken near Buckingham Palace in London while darkness was slowly creeping in, and a full moon was already in the sky.
Dans notre environnement occupé, un moment de paix est un luxe vrai. J'ai trouvé une certaine heure tranquille tout en observant cette statue près du Buckingham Palace à Londres tandis que le soleil se couchait lentement et la lune, dans sa plus pleine gloire, étais déjà le roi des cieux.