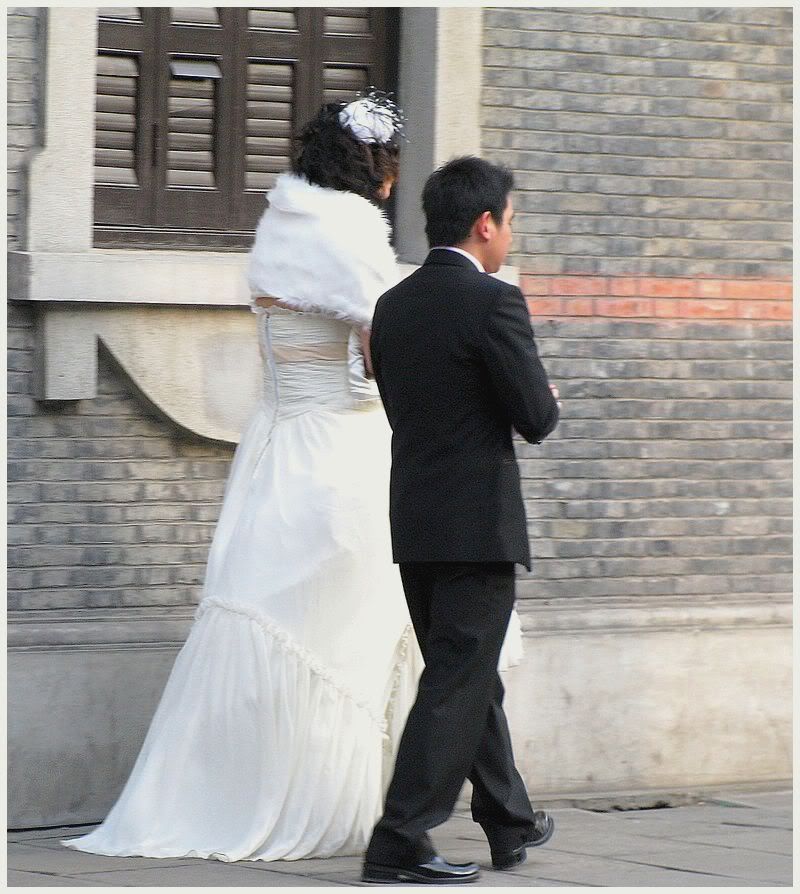 Canon SX100IS, 1/125, f4.0, 31.5mm, no-flash, ISO 200
She's taller than he is. 'Like it matters. Love happens unexpectedly. Love surprises and only those who have experienced it know its beautiful power.
Elle est plus grande qu'il est. Vous penseriez qu'ils ne seraient pas amoureux ? Mal ! Ils ont fait. Ils marchaient déjà à l'église pendant que je prenais cette photo. L'amour est vraiment étonnant !