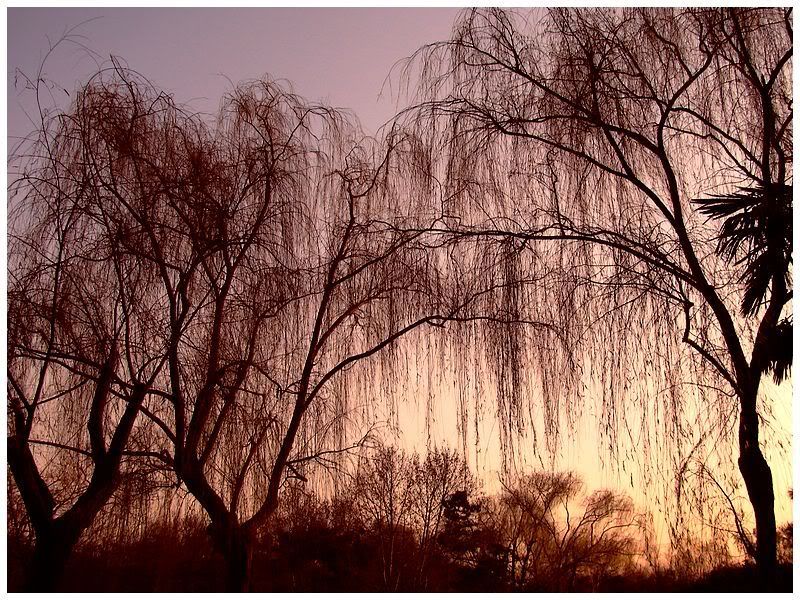 Canon SX100IS, 1/400, f4.0, no-flash, 6mm, ISO 80
Are the trees simply hairy or are they weeping? How you will feel when you see this photo will probably depend on your mood when you see it. Did you feel sad or scared? I took this near Hami Road in Shanghai, China, one cold afternoon with the sun setting while waiting to catch a bus which will take me back to the city.

Les arbres sont-ils simplement velus ou pleurent-ils ? Comment vous sentirez quand vous voyez cette photo dépendrez probablement de votre humeur quand vous la voyez. Vous êtes-vous senti triste ou effrayé ? J'ai pris cette route proche de Hami à Changhaï, Chine, un après-midi froid avec l'arrangement du soleil tout en attendant pour attraper un autobus qui me ramènera à la ville.