Kodak CX7430, 1/250, f2.7, 0.0ev, no-flash, 34mm, ISO 200
Dalawang uri ng kadiliman ang aking nakita. Hindi ko alam kung alin ang mas maganda. Matutulungan mo ba akong pumili? Ang nasa itaas ay kuha sa Liberty Square ng Taipei, samantalang ang na sa baba naman ay kuha mula sa ibabaw ng tulay ng Nagtahan sa lungsod ng Maynila.
I encountered two types of darkness, and I am having a difficult time telling which is more beautiful. Can you help me? Photo above was taken from Liberty Square in Taipei, while the one below taken while crossing the Nagtahan Bridge

in Manila.



J'ai vu deux types d'obscurité, et j'ai dire difficile de temps ce qui est plus beau. Pouvez-vous m'aider ?
La photo ci-dessus a été prise de la place de liberté à Taïpeh, alors que l'un ci-dessous pris tout en croisant le pont de Nagtahan à Manille.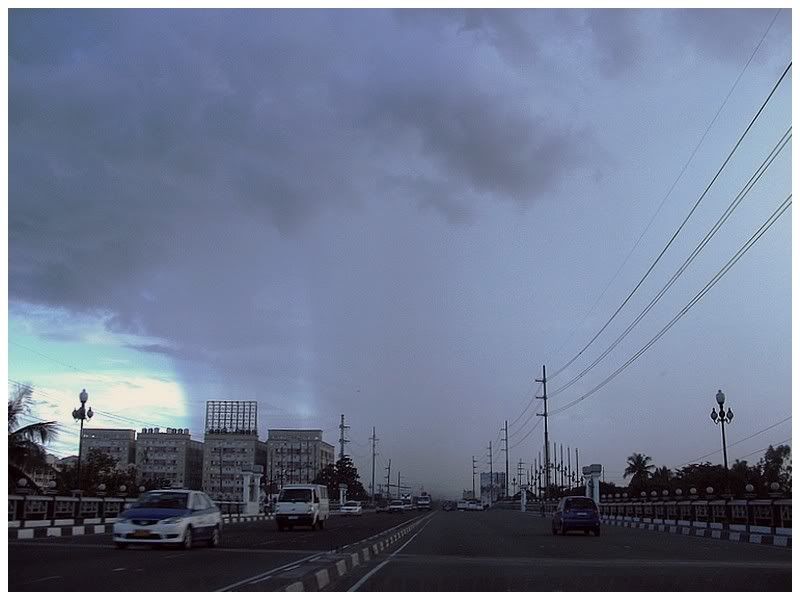 Canon SX100IS, 1/125, f4.0, 0.0ev, no-flash, 6mm, ISO 100