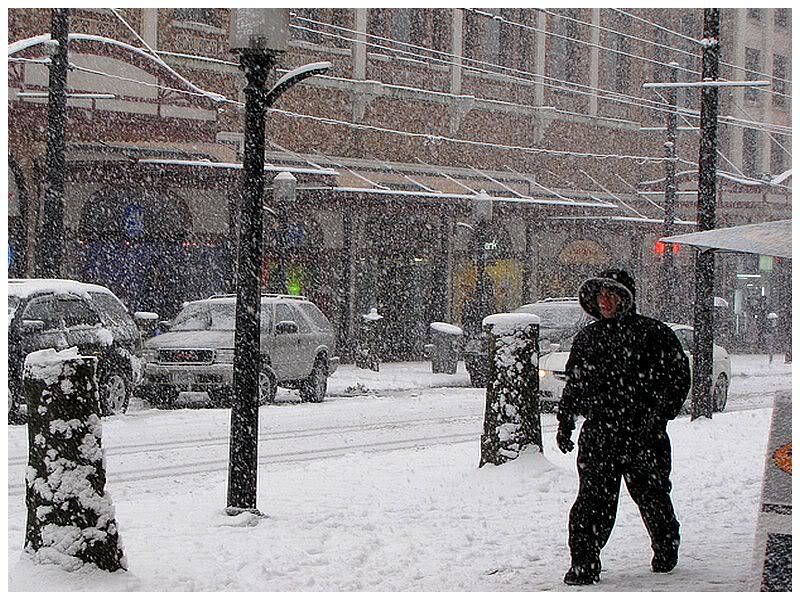 Canon SX10IS, 1/125, f4.00, no-flash, 15.48mm, ISO 160
It snowed heavily today here in my first day of visit to cold Vancouver. It was cold and slushy, but I loved it!



Il a neigé fortement aujourd'hui ici en mon premier jour de visite à Vancouver froid. Il était froid et détrempé, mais je l'ai aimé !