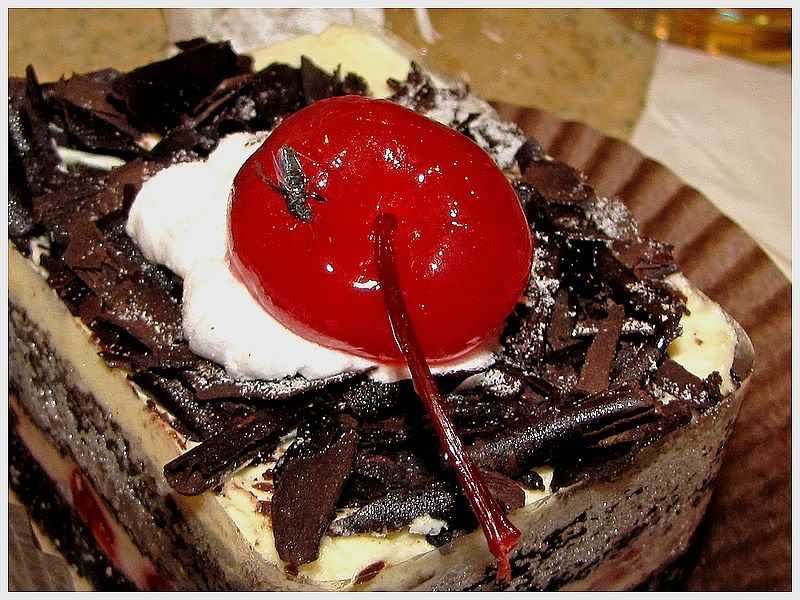 Canon SX10IS, 1/60, f2.80, 0.0EV, fill-flash, 148mm, ISO 125

Not everything that looks delicious is truly delicious. But if you are hungry and you are busy talking to someone while dining, it is probable that you won't look anymore in what you will be putting in your mouth. Be careful!
Pas tout qui semble délicieux est vraiment délicieux. Mais si vous avez faim et vous êtes occupée à parler à quelqu'un tout en dinant, il est probable que vous ne regarderez plus dans ce que vous mettrez dans votre bouche. Faites attention !