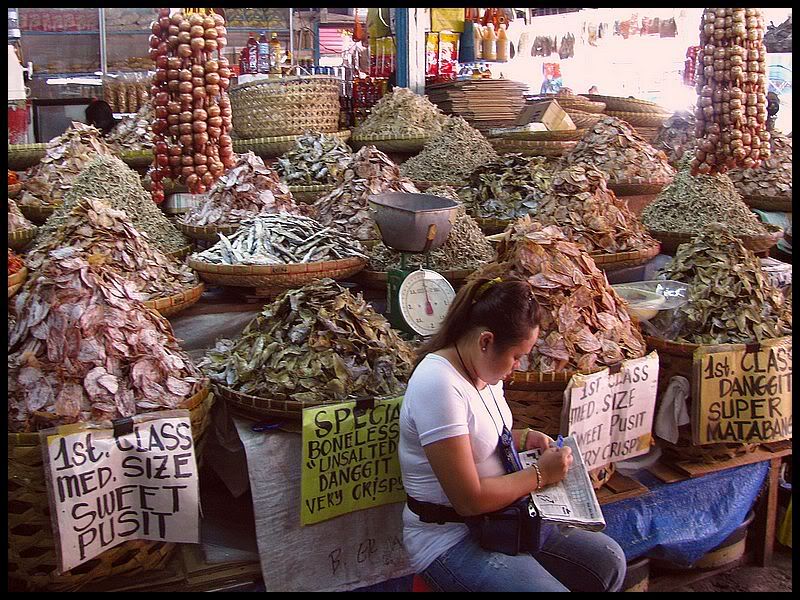 Canon SX10IS, 1/20, f2.80, -1.0EV, no-flash, 117.68mm, ISO 160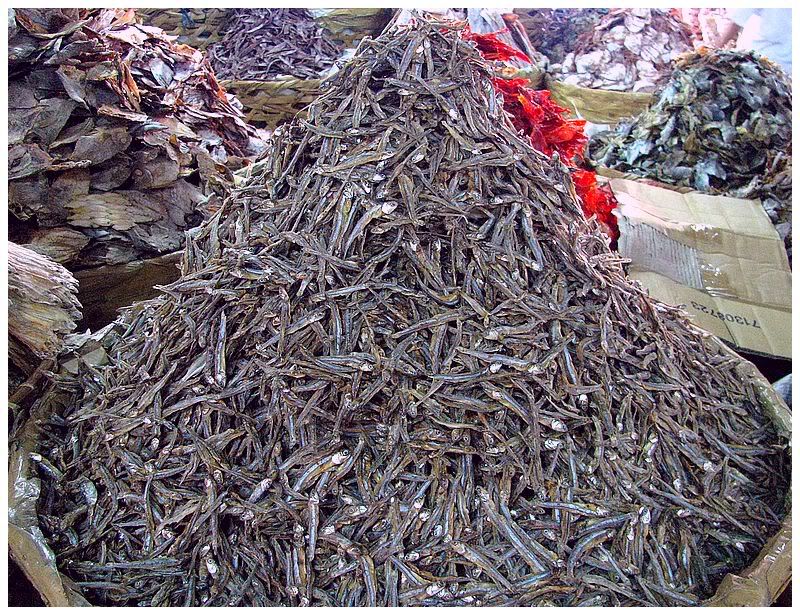 Canon SX10IS, 1/20, f2.80, -1.0EV, no-flash, 116.62mm, ISO 640

Ilang daing at tuyong klase ng isda at iba pang lamang-dagat ang kaya mong isipin? Kahit ilan pa ang maisip mo, sigurado akong matatagpuan mo yan dito sa Tabo-an, Cebu. Dito lang matatagpuan ang pinakamagagandang klase ng daing at tuyong isda na palagay ko ay gusto-gusto mo na i-prito sa iyong almusal.
How many dried fish products can you think of? No matter how many you can think of, I am sure you can find all of them and more here in Tabo-an, Cebu. This is the only place where you can buy those dried fish you have always craved for.
À quoi avez-vous séché des produits des pêches pouvez-vous penser ? N'importe comment beaucoup vous peuvent penser à, je suis sûr que vous pouvez trouver tous et plus ici dans Tabo-an, Cebu. C'est le seul endroit où vous pouvez acheter ces poissons secs que vous avez toujours implorés pour.