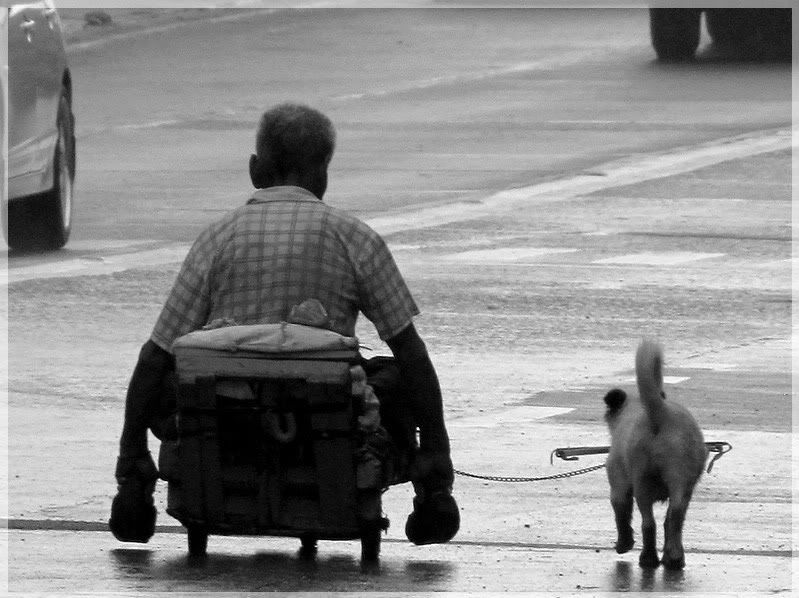 Canon SX10IS, 1/160, f5.7, no-flash, 0EV, 560mm, ISO 200

Para kay Lolo na may kapansanan, ang kabaligtaran ang katotohanan. Hindi ang aso ang nakatali at inaakay. Hindi po. Si Lolo ang nakatali at inaakay ng aso.
For an old man who is no longer able to walk, the impossible becomes a reality. It is not he who walks the dog. It is the dog who walks him.
Pour un vieil homme qui ne peut plus marcher, l'impossible devient une réalité. Ce n'est pas lui qui marche le chien. C'est le chien qui marche il.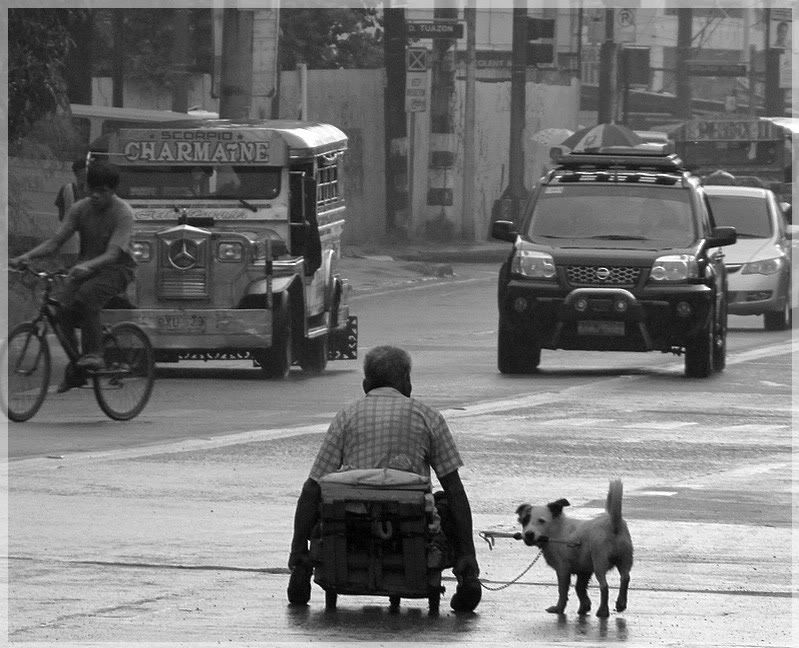 Canon SX10IS, 1/160, f5.7, no-flash, 0EV, 560mm, ISO 200