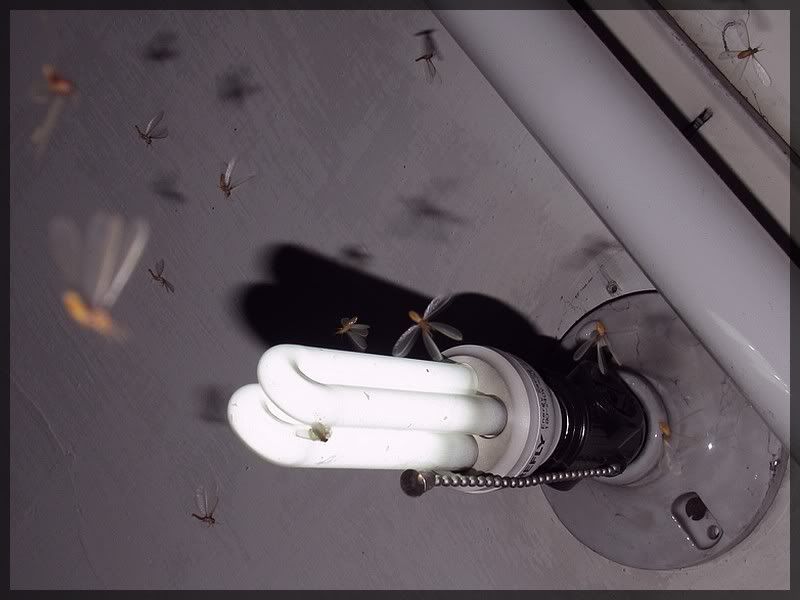 Canon SX10IS, 1/500, f4.7, fill-flash, -1.0EV, 242.05mm, ISO 80

Hanggang ngayon hindi pa din alam ng mga dalubhasa ang totoong dahilan bakit na-aakit mang mga gamo-gamo sa liwanag. Mabuti na lamang at mayroon ng bumbilya ngayon. Noong araw siguro na wala pang kuryente at siga o kandila lamang ang ginagamit, patay agad ang mga gamo-gamo kapag lumapit sa liwanag. Nasaan ang pag-asa kung ito pala ang magwawakas ng buhay nila?
Scientists still cannot explain the real reason why moths are attracted to light. They can describe how it happens, but they can not tell us yet why. But moths are luckier these days when we have electric bulbs instead of candles or open fires. In the past, I am certain they died instantly when they came in contact with the light.
Les scientifiques ne peuvent pas encore expliquer aujourd'hui le motif réel pourquoi des mites sont attirées à la lumière. Ils peuvent décrire comment elle se produit, mais ils ne peuvent pas nous dire encore pourquoi. Mais les mites sont plus chanceuses de nos jours quand nous avons les ampoules électriques au lieu des bougies ou ouvrons les feux. Dans le passé, je suis certain qu'ils soient morts immédiatement quand ils ont contacté la lumière.