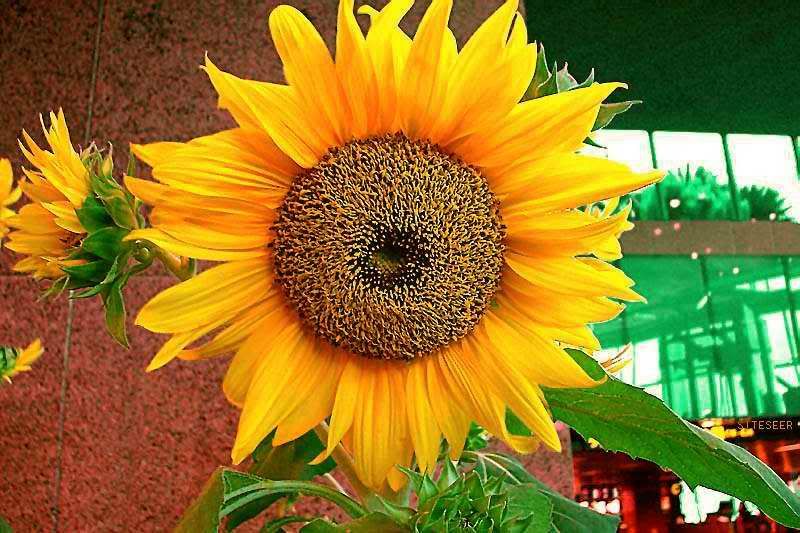 Kodak CX7430 Close-Up

,

aperture at f2.70

,

shutter speed at 1/32 sec.

,

focal length of 34mm

,

no flash

,

ISO 100

,

01/14/06 at 11:21am
I ran across a set of fully-bloomed sunflowers in one obscure corner of a hospital this morning. Whoever thought of the idea of putting sunflowers inside hospitals ought to be commended. Merely looking at the flowers already lifts up one's spirit. That is certainly good prescription for sick patients and stressed doctors. I used a #12 Kodak Wratten glass filter simulator on this image to enhance the colors.