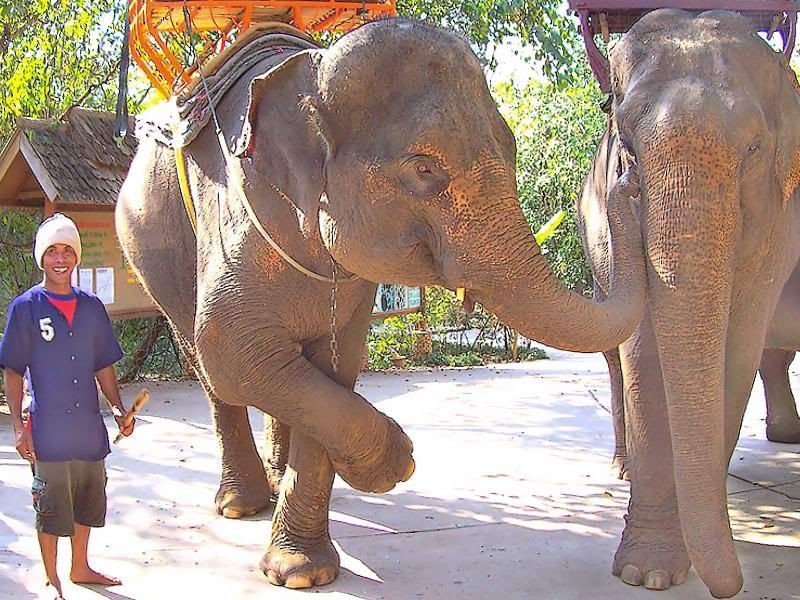 Kodak CX7430

,

aperture at f2.73

,

shutter speed at 1/125 sec.

,

focal length of 34mm

,

no-flash

,

ISO 100
In Thailand's national park, you can see the playful Cherry --- that's her name --- as she performs her own version of a dance number to amazed visitors.
En parc national de la Thaïlande, vous pouvez voir la cerise espiègle --- c'est son nom --- comme elle exécute sa propre version d'un nombre de danse aux visiteurs stupéfiants.