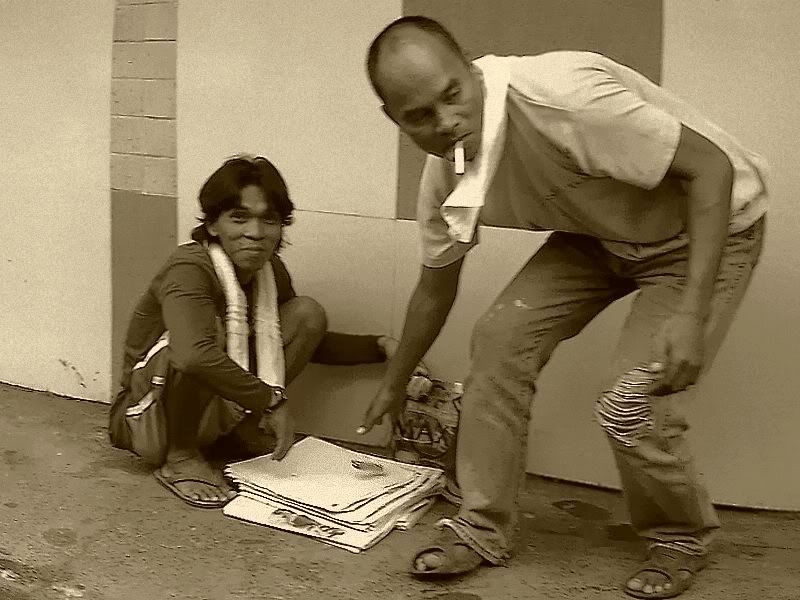 Kodax CX7430

,

aperture at f2.70

,

shutter speed at 1/250 sec.

,

focal length of 34mm

,

no-flash

,

ISO 80
The man in a hurry is a jeepney driver who did not want to waste a long time waiting for the traffic red light to turn green. He got off, bought a cigarette, and my camera was lucky enough to catch him before he rode back on his jeep again.
L'homme dans une hâte est un conducteur de jeepney qui n'a pas voulu gaspiller un à long terme attendant la lumière rouge du trafic pour tourner le vert. Il est descendu, acheté une cigarette, et mon appareil-photo était assez chanceux pour l'attraper avant qu'il soit monté en arrière sur sa jeep encore.