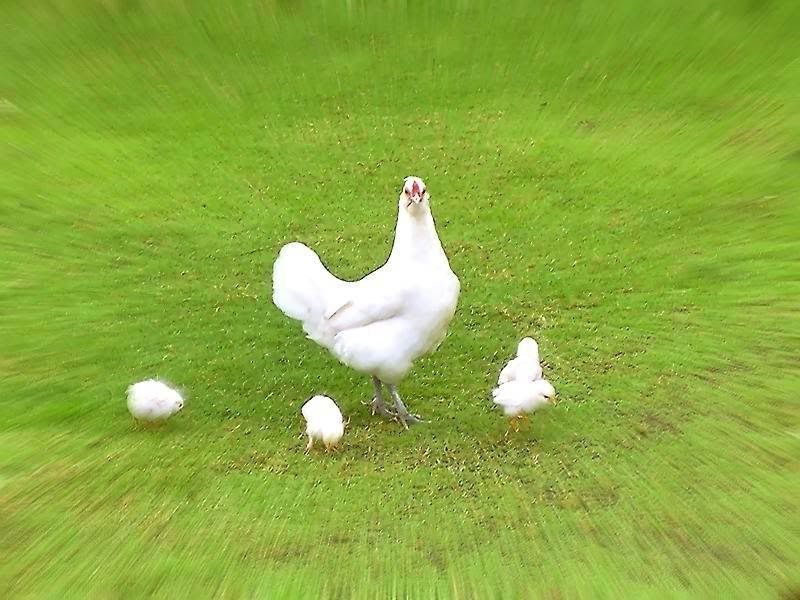 Kodak CX7430

,

aperture at f4.60

,

shutter speed at 1/90 sec.

,

exposure bias at -1.0

,

focal length of 102mm

,

no-flash

,

ISO 140
Mother Hen and her chicks always travel and find their food together every day.
Enfantez la poule et ses petits poussins toujours voyagent et trouvent leur nourriture ensemble journalière.