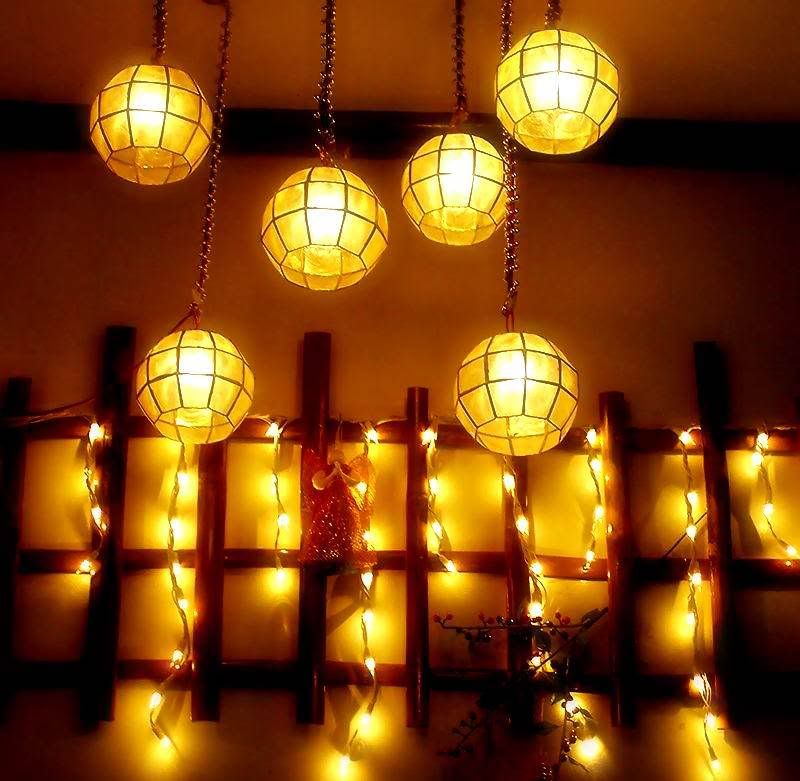 Kodak CX7430

,

aperture at f4.10

,

shutter speed at 1/30 sec.

,

exposure bias at 0.0

,

focal length of 82mm

,

no-flash

,

ISO 100
As Christmas Day approaches, you can see more and more Christmas decorations spurting in every nook and corner of the metropolis. I particularly liked the creativity shown in this photo because of its simplicity. I also loved the way it used indigenous Filipino materials to highlight its participation in the longest Filipino celebration of all time.
Pendant que le jour de Noël s'approche, vous pouvez voir de plus en plus des décorations apparaître autour de la ville. Noël est le plus long et les la plupart ont aimé la célébration ici aux Philippines. J'ai aimé la simplicité exprimée en photo, et les matériaux indigènes de manière ont été employés.