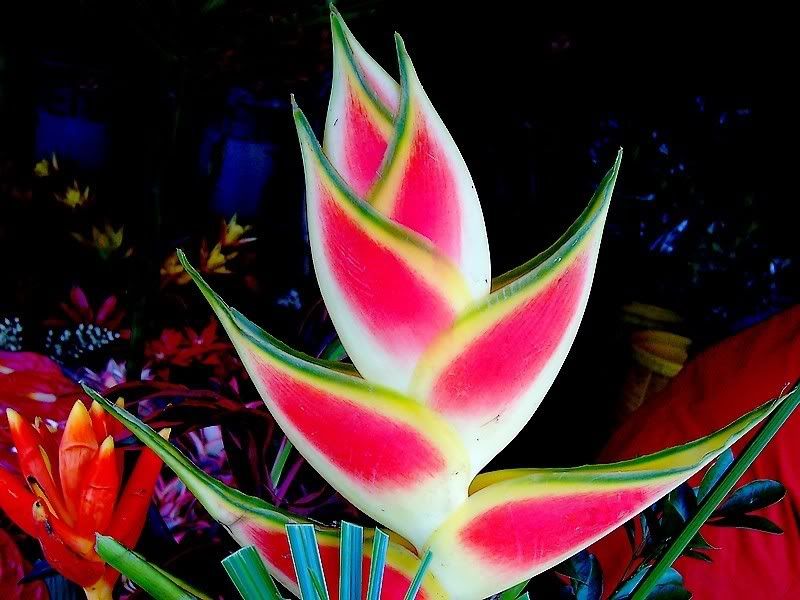 Kodak CX7430, aperture at f2.73, shutter speed at 1/180 sec., focal length of 34mm, no-flash, ISO 140
A very extraordinary flower that looks more of a leaf than a real flower. Would you know the name of this flower?

Une fleur extraordinaire. Elle regarde plus d'une feuille qu'une fleur. Sauriez-vous le nom de cette fleur ?