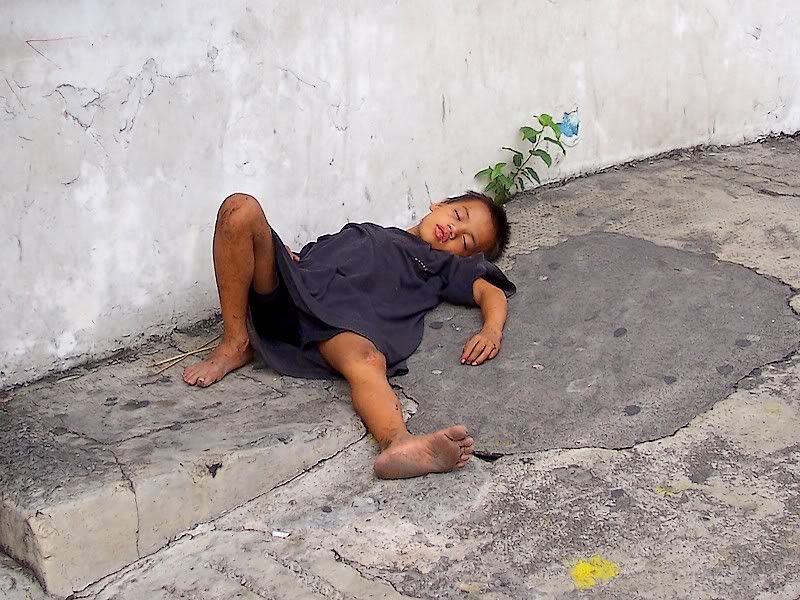 Kodak CX7430, aperture at f3.40, shutter speed at 1/125 sec., focal length of 53mm, no-flash, ISO 140
What is your idea of relaxation? A cup of coffee? A delicious meal? A good movie? A pleasant conversation? Reading a good book by the beach? Sleeping on a cold and dirty street pavement? Charlie Chaplin said, "Nothing is permanent in this wicked world --- not even our troubles," and how true it is. In brief moments of escape, we find true happiness.

Quelle est votre idée de relaxation ? Une tasse de café ? Un repas délicieux ? Un bon film ? Une conversation plaisante ? Lecture d'un bon livre par la plage ? Sommeil sur un trottoir froid et sale de rue ? Charlie Chaplin dit, "rien n'est permanent en ce monde mauvais --- pas égalisez nos ennuis," et comme il vrai est. En bref des moments d'évasion, nous trouvons le bonheur vrai.