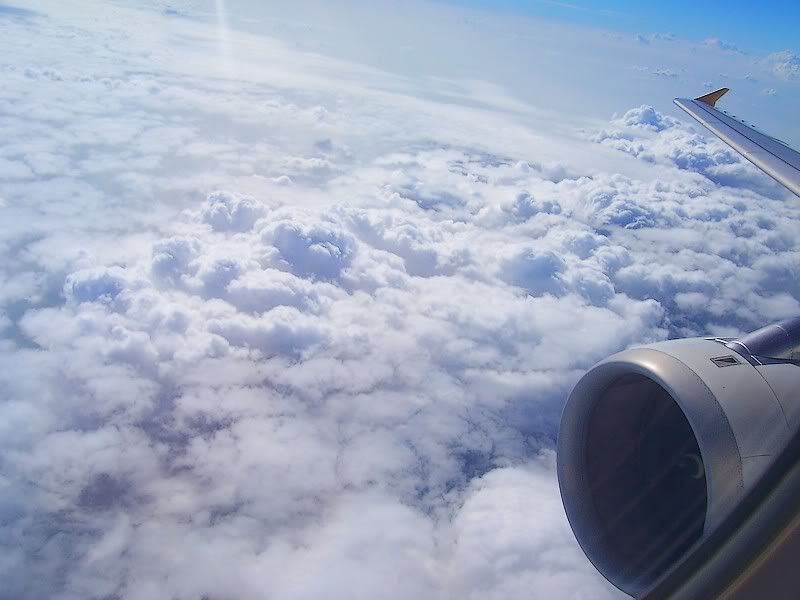 Kodak CX7430, aperture at f5.60, shutter speed at 1/1000 sec., focal length of 34mm, exposure bias of -1.0, no-flash, ISO 100
There is something peaceful and heavenly when you are flying above the clouds. We should envy the birds because they experience something we can only dream of. I think it is the gift of freedom --- the knowledge that you can roam around anywhere without any obstacles.

Il y a quelque chose de paisible et merveilleux quand vous volez au-dessus des nuages. Nous devrions envier les oiseaux parce qu'ils éprouvent quelque chose que nous pouvons seulement rêver de. Je pense que c'est le cadeau de la liberté --- la connaissance que vous pouvez n'errer autour n'importe où sans aucun obstacle.