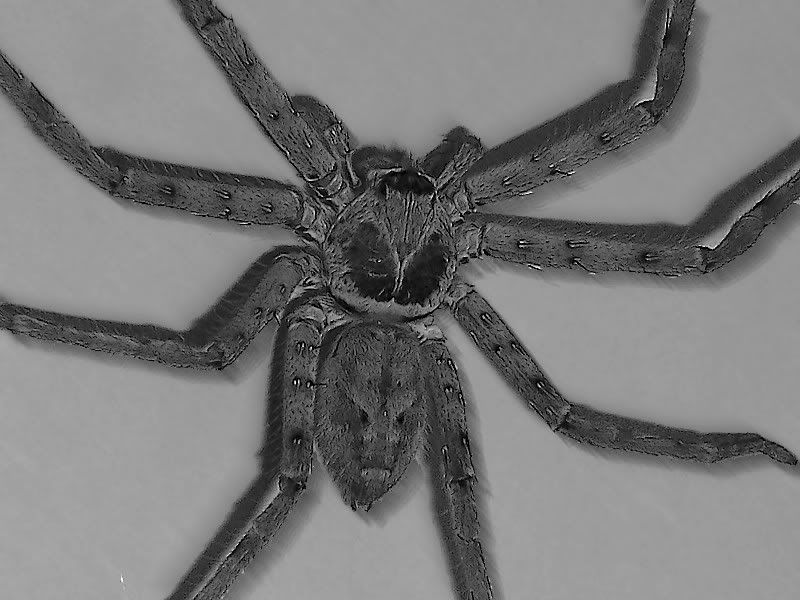 Kodak CX7430, aperture at f4.10, shutter speed at 1/45 sec., focal length of 82mm, fill-flash, ISO 140
This is Mr. Long Legs. I gave him that name for obvious reasons. I often see him walking silently on walls, sometimes in a creepy manner, other times in a quick blur, often seemingly in search of some thing. Have I ever tried to kill him? Oh, no! He eats something I hate so I consider him a friend. His favorite meals include cockroaches.
C'est M. Long Legs. Je lui ai donné ce nom pour des raisons évidentes. Je le vois souvent marcher silencieusement sur des murs, parfois d'une façon rampante, d'autres fois dans une tache floue rapide, souvent apparemment à la recherche d'une certaine chose. Est-ce que j'ai jamais essayé de le tuer ? Ah, non ! Il mange quelque chose que je déteste ainsi je le considère un ami. Ses repas préférés incluent des cancrelats.