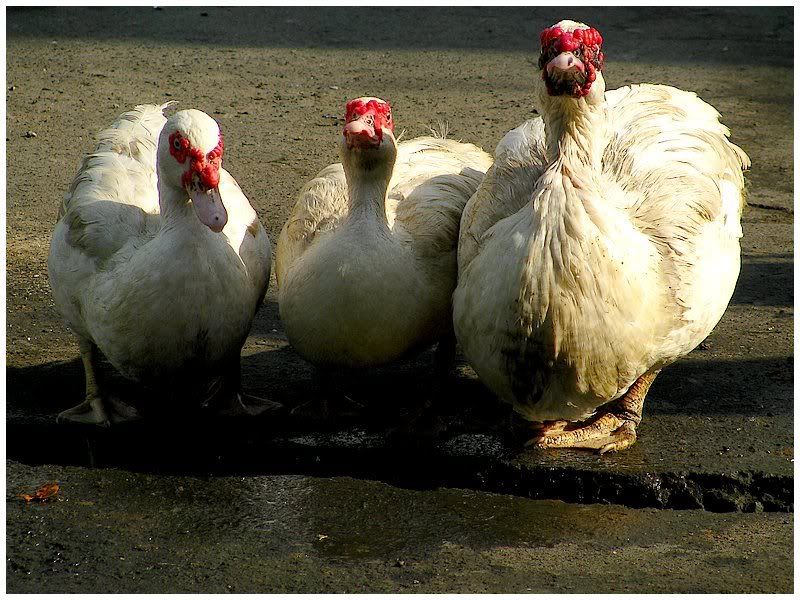 Canon SX100 IS, aperture at f4.30, shutter speed at 1/640 sec., focal length of 60mm, no-flash, ISO 80
Manila, with its busy streets and urban setting is certainly no place for wild animals like ducks, so imagine my surprise when I saw these three excited ducks playing with flowing water from a busted pipe from a crack on the cemented pavement. The city is full of wonderful surprises.
Les rues passantes de la ville ne sont aucun endroit pour les animaux sauvages, ainsi, imaginent ma surprise quand j'ai vu ces trois canards au milieu de la route pendant que je marchais à la maison hier ! Ces trois canards ont semblé être très excited trouvant une fente dans la route cimentée, parce qu'il y avait un tube cassé et l'eau claire coulait librement.