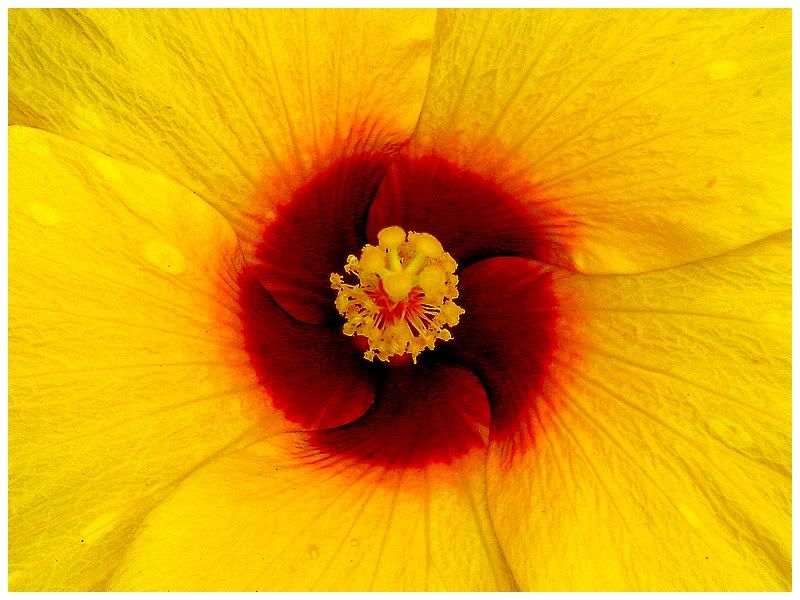 Canon PowerShot SX100IS, 1/125, f4.0, no-flash, ISO 80
My neighbor owns huge and lovely yellow Gumamelas. Yesterday, I decided to capture a close-up of its gorgeous center. One flower has a diameter of more than one foot. Also known as the Hibiscus, this wonderful flower comes in many colors and is very common in the Philippines.

Mon voisin possède Gumamelas jaune énorme et beau. Une fleur a un diamètre de plus d'un pieds. La photo ci-dessus est un plan rapproché intime de sa beauté impressionnante. Également connu comme ketmie, cette fleur merveilleuse vient dans beaucoup de couleurs et est très commune aux Philippines.