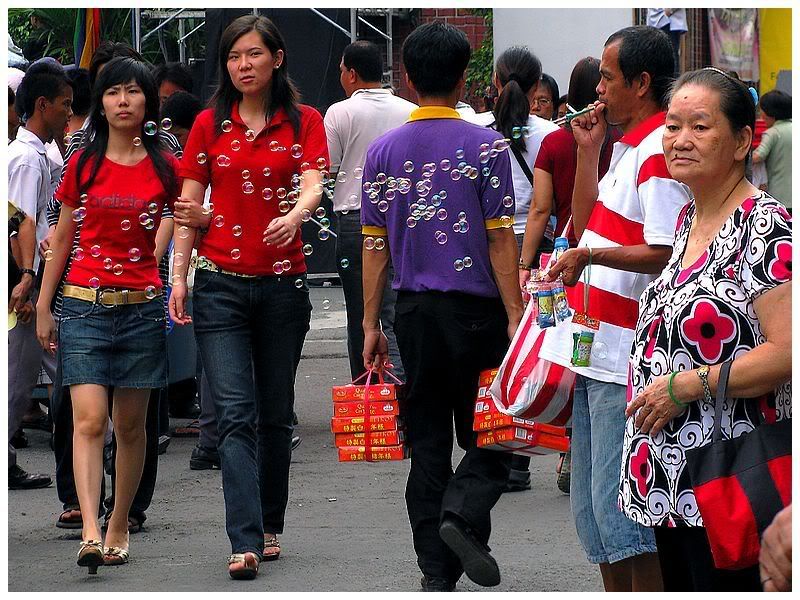 Canon SX100IS, aperture at f4.00, shutter speed at 1/200 sec., focal length of 28mm, no-flash, ISO 160
A man tries hard to sell his wares by blowing bubbles. No one seems interested, though.
Même si la plupart des personnes l'ignorent, les essais de cet homme son meilleur pour vendre ses produits par le soufflement bouillonne.