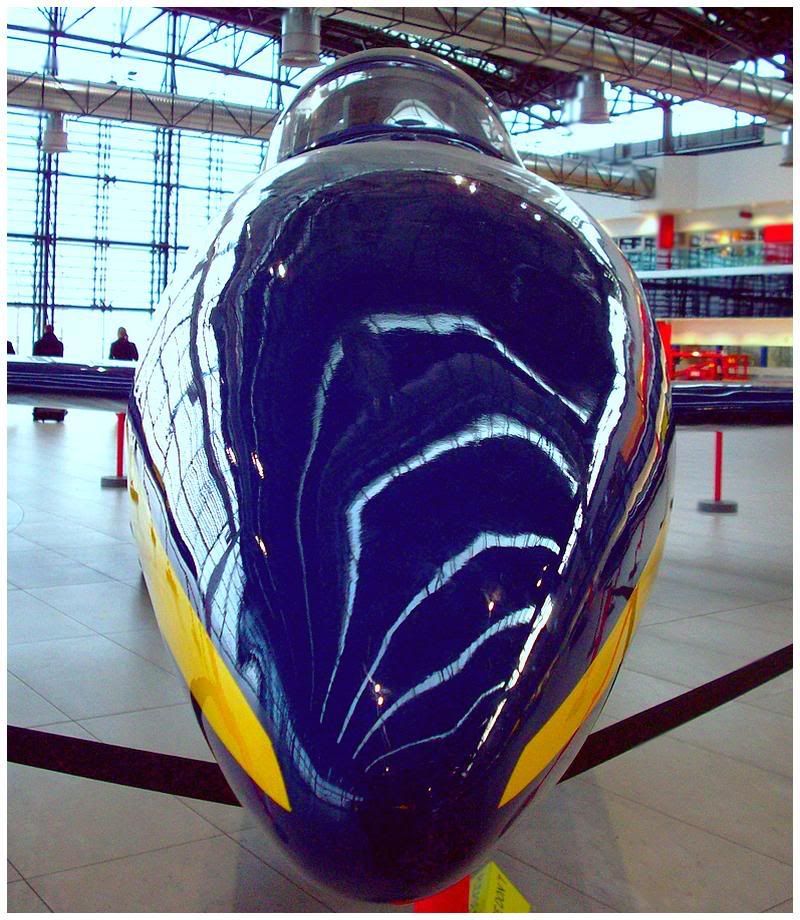 Kodak M853, 1/28, f2.8, -0.7EV, no-flash, 37mm, ISO 160
This is the blue nose of a Breitling L39-C Albatross fighter jet plane. Taken inside Prague airport while it was on display.
C'est le nez bleu d'un avion d'avion de chasse d'albatros de Breitling L39-C. J'ai pris ceci tout en attendant mon vol à l'intérieur de l'aéroport à Prague.