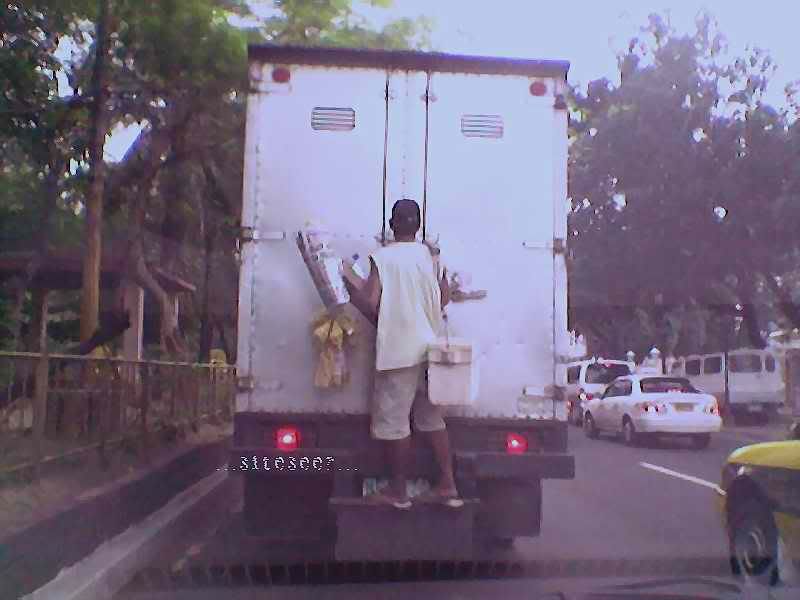 Nokia 6600

, taken through dark tinted glasses of the car on

11/15/05 at 04:15pm
Whether it's nearing the holiday season or not, the life of a Manila street vendor is rife with adventures one can only imagine seeing in action movies. I took this shot while stuck in traffic using my camera phone to make you see what I mean. Here you see him
hitching a free ride
on the back of a truck. With an assortment of goodies ranging from
newspapers
,
candies
,
cigarettes
,
junk food
like your favorite fish crackers or probably potato chips, and....you see that styrofoam chest hanging on his right shoulder? I bet he also sells
bottled cold mineral water
and
canned sodas
. He and hundreds like him navigate the dangerous highways of the metropolis inhaling harmful air pollutants and exposing themselves to the well-known daredevil stunts of Manila drivers. All in a day's work, I guess.