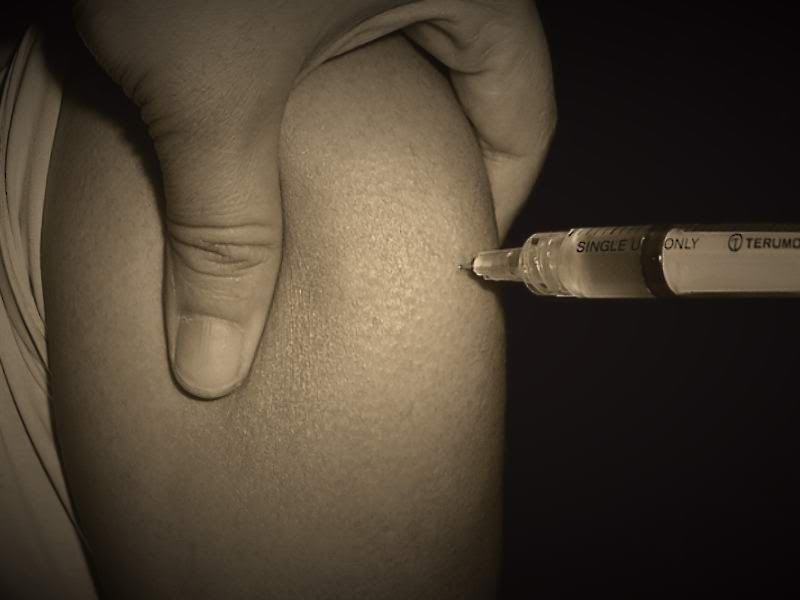 Kodak CX7430

,

aperture at f2.70

,

shutter speed at 1/60 sec.

,

focal length of 34mm

,

fill-flash

,

ISO 100
Good doctors know that Medicine is art and science combined. One of the best examples is taking out the pain in most common clinic procedures, like injections. How to do that? Easy, once you get the hang of it. You must have empathy, the right touch, and excellent rapport.
Les bons médecins savent que la Médecine est art et science combinés. Un des meilleurs exemples sort la douleur de la plupart des procédures communes de clinique, comme des injections. Comment à faites cela ? Facile, une fois que vous obtenez le coup de lui. Vous devez avoir l'empathie, le bon contact, et l'excellent rapport.