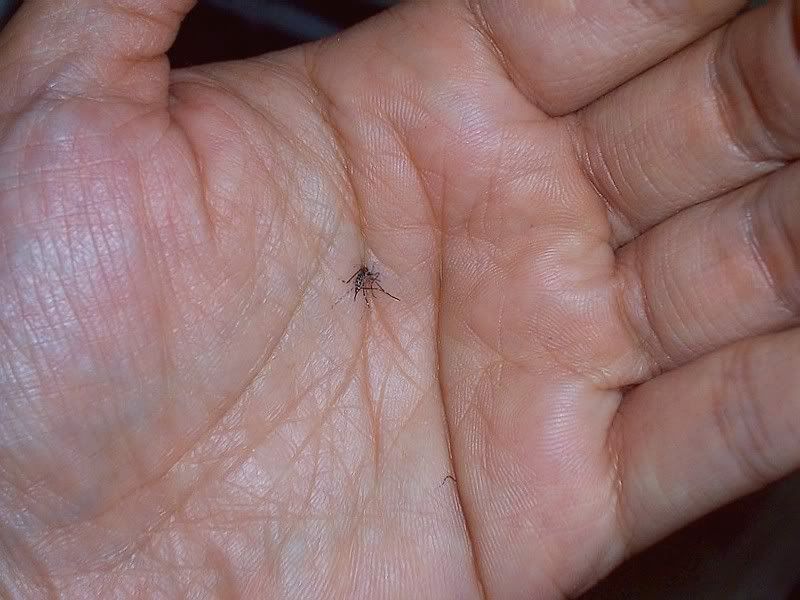 Kodak CX7430

,

aperture at f4.00

,

shutter speed at 1/90 sec.

,

exposure bias at 0.0

,

focal length of 66mm

,

fill-flash

,

ISO 80
Initially, there was a slight itch felt. One quick slap and the suspect is killed. Greed for blood cost the mosquito its life.
Au commencement, il y avait un léger démangent le feutre. Une claque rapide et le suspect est tuée. L'avarice pour le sang a coûté au moustique sa vie.