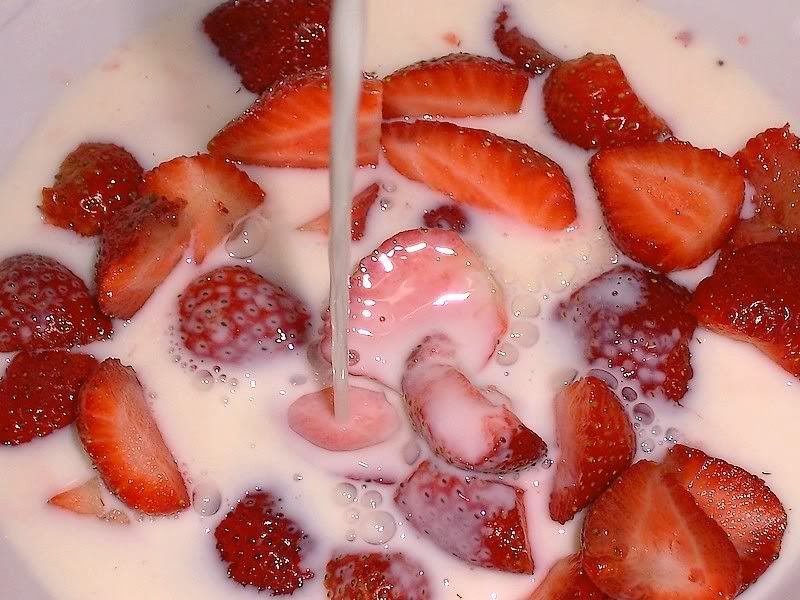 Kodak CX7430, aperture at f4.00, shutter speed at 1/90 sec., exposure bias at 0.0, focal length of 66mm, fill-flash, ISO 80
If you are at a loss what gift to give your beloved this coming Valentines' Day, why not surprise her with a fresh serving of milk and strawberries? White for purity and red for love. If she prefers it sweet, you can always add some honey.
Que donneriez-vous votre amoureux à ce jour de Valentines? J'ai une suggestion. Étonnez-la avec un cadeau de lait et des fraises. Blanc pour la pureté et rouge pour l'amour. Si elle le préfère bonbon, vous pouvez toujours ajouter du miel.