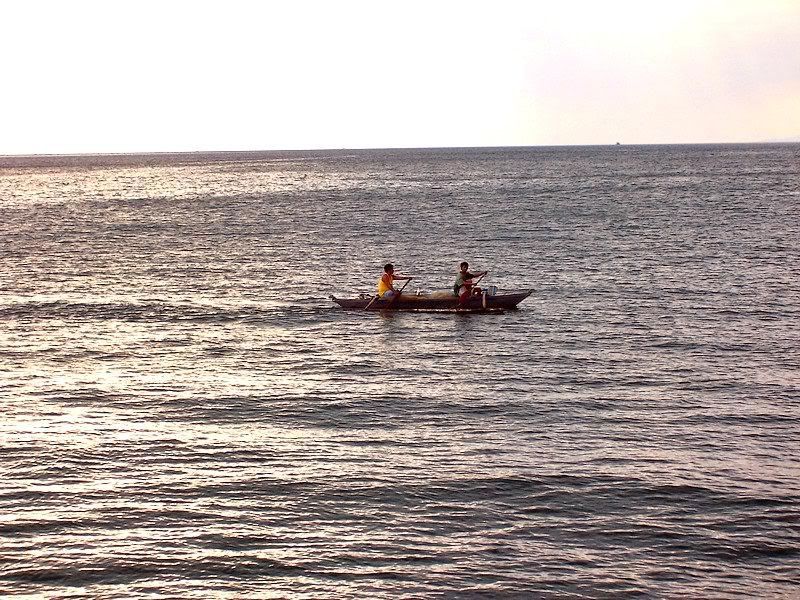 Kodak CX7430

,

aperture at f4.60

,

shutter speed at 1/350 sec.

,

exposure bias at 0.0

,

focal length of 102mm

,

no-flash

,

ISO 80
The skies were thick with clouds. The sea waters were peaceful. The sun was trying to cast light on the vast seas but seemed to find it challenging as only small holes in the thick clouds allowed this to happen. Amidst this interplay of nature, two men obliviously paddled their way to reach their destination. This was taken near Manila Bay.
Les cieux étaient épais avec des nuages. Les eaux de mer étaient paisibles. Le soleil essayait de jeter la lumière sur les vastes mers mais semble la trouver provocante pendant que seulement les petits trous dans les nuages épais permettaient à ceci de se produire. Parmi cet effet de nature, deux hommes ont inconsciemment barboté leur manière d'atteindre leur destination.