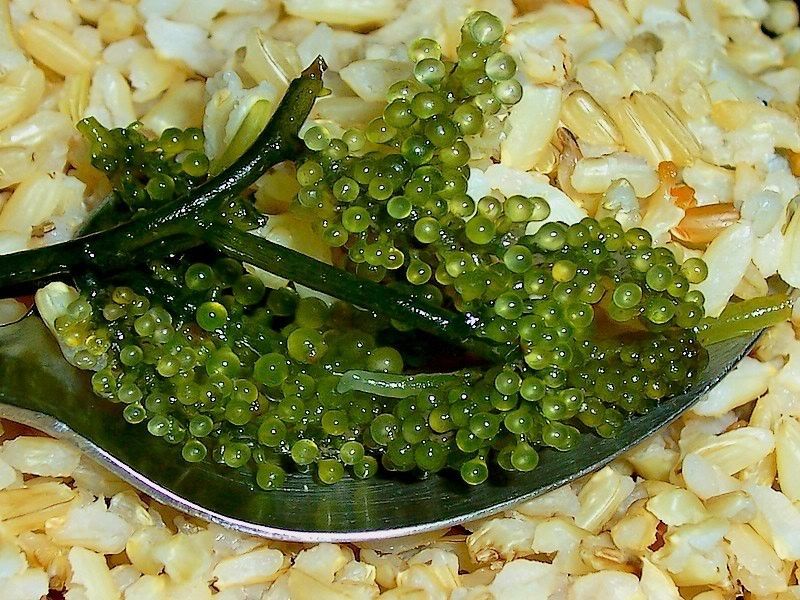 Kodak CX7430, aperture at f3.03, shutter speed at 1/60 sec., exposure bias at -0.5, focal length of 102mm, fill-flash, ISO 100
There are over one thousand species of green seaweeds, and not all of them are edible. Some, like the green one in the photo, are eaten as appetizer for most meals, especially by rural folk here in the Philippines. For me, I can eat it solo with golden organic brown rice. Seaweeds are also thought to have curative properties for diseases like tuberculosis, goiter, arthritis, and influenza.

Il y a plus de mille espèces des algues vertes, et pas tous sont comestibles. Certains, comme le vert dans la photo, sont mangés comme apéritif pour la plupart des repas, particulièrement par les gens ruraux ici aux Philippines. On pense également des algues pour avoir les propriétés curatives pour les maladies comme la tuberculose, le goître, l'arthrite, et la grippe. Pour moi, je peux le manger avec du riz brun organique d'or.