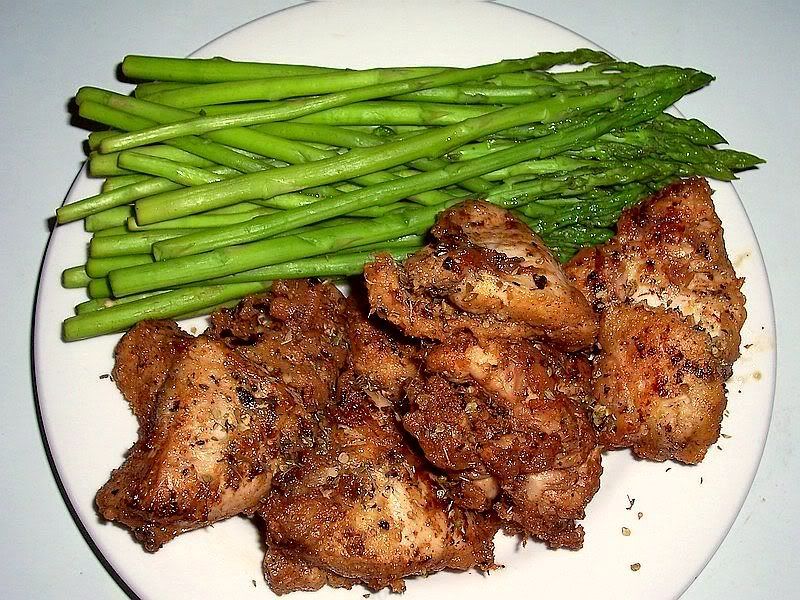 Kodak CX7430

,

aperture at f3.00

,

shutter speed at 1/60 sec.

,

exposure bias at 0.0

,

focal length of 42mm

,

fill-flash

,

ISO 140
When one is in a hurry but still want to eat a healthy dinner, creativity becomes a must. In the photo above, I fried some chunks of chicken breast fillets and served it with steamed asparagus. Preparation and cooking times were both under 30 minutes. It was truly a delicious dinner!
Quand on est pressé mais veut toujours manger un dîner sain, la créativité devient a doit. Dans la photo ci-dessus, j'ai fait frire quelques morceaux des filets de blanc de poulet et les ai servis avec l'asperge cuite à la vapeur. Les temps de préparation et de cuisson étaient tous deux au-dessous de 30 minutes. C'était vraiment un dîner délicieux!